Welcome to the No. 94 Issue of Momenta Learning News on Elearning and Online Learning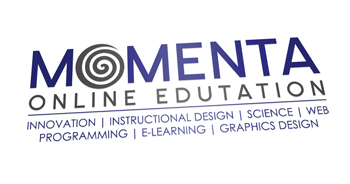 Data: IF THEY CANNOT TELL YOU WHAT DATA IS COLLECTED and HOW IT IS USED, SAY NO. You may have heard the phrase, "I refuse to answer on the grounds that it may incriminate me ."
Education technologies like personalized learning have tremendous potential to help students learn. To maximize the value of personalized learning, the public and private sectors must increase their investments in training, infrastructure, hardware, and curriculum. Unfortunately progress in each of these areas is uneven.
Last week, the Department of Education (ED or the Department) submitted to the Office of Management and Budget (OMB) proposed new or amended state authorization regulations.
Students of Asia: Australia wants you. An Aussie government plan to boost the already significant role of international education in Australia's economy makes that message crystal clear. Today, Australia educates nearly 500,000 international students in everything from the English language to vocational training and higher education; by 2025 that number will grow to 720,000, or maybe close to 1 million under more optimistic projections.
By Carol Trehearn Online learning has been possible for over a decade, however it has only recently begun to take the student population by storm. Once seen as 'lesser' than traditional classroom learning, e-learning and online courses were shunned by students in favor of physical colleges and degree courses, with many being misinformed that an…
It is estimated that 63 million Americans will work remotely in 2016, which is more than a third of the total workforce. As workplace flexibility becomes more important and technological capacities increase, companies are hiring more telecommuters and allowing more current employees the option to work from home. This new…
When you think about great design, what comes to mind? Art? A product you use every day, or a favorite piece of furniture? Maybe a favorite app that manages to be both gorgeous and utilitarian? How about e-learning? Yeah, probably not.
Facilitating and collaborating in a virtual world is difficult. Be it a conference, meeting or a webinar, the one-way nature of online events seems to make them appear pushy and less interesting. The biggest concern is holding the interest of attendees and draw participation.
Competency based education focuses on a model aimed at allowing students to make progress ONLY when they demonstrate a desired competency or skill. However, a traditional classroom model requires a student to spend a fixed time in a classroom to earn a credit, irrespective of their pace of learning.
Technology is changing the way we work and the speed at which we work. Data is now widely available to inform decision-making, improve operations and increase customer loyalty. How does the modern L&D leader demonstrate value in this new world of work?