Welcome to the No. 120 Issue of Momenta Learning News on Elearning and Online Learning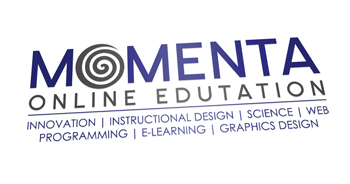 Students' levels of stress hormone were higher when teacher was stressed High levels is linked to learning difficulties and mental health problems Is not clear if teacher burnout leads to high stress hormones or vice versa Teachers suffering from burnout can pass their stress on to their pupils – disturbing youngsters' and learning behaviour, experts claim.
June 26, 2016 With the emergence of social software and the advance of web-based technologies, online learning networks provide invaluable opportunities for learning, whether formal or informal. Unlike top-down, instructor-centered, and carefully planned formal learning settings, informal learning networks offer more bottom-up, student-centered participatory but somewhat disorganized learning opportunities for students.
With nearly 1 in 5 Americans classified as having a disability, according to the 2010 census, and 13 percent of all public school students receiving special education services, accessibility is more important to educational institutions than ever before.
Mooc courses, course online, coursera, iniversity That said, does not seem to be a great thing (in fact this type of courses exist for some time), but if you add the more prestigious universities in the world (public and private) are putting their content MOOC, because a little more attention.
ReportsWeb.com published "Education Data Security Tools" from its database. The report covers the market landscape and its growth prospects over the coming years. The report also includes a discussion of the key vendors operating in this market.
The University of the Witwatersrand announced recently that it had developed free, online courses to be made available over the next three years, as part of efforts to enhance access to higher education, reports BDLive. The university will be offering options that include open online courses on the edX platform, short online courses, and ultimately entirely online degree programmes.
Vermont career technical education students win awards BARRE – Students from Vermont technical education centers attended a four-day conference in Louisville, Kentucky, last month and came home with seven medals, scholarships and a Harley Davidson motorcycle.
Access to quality education is supposedly a given right for New Zealand children. But a new report indicating thousands of children are spending most of their learning years at poorly performing schools and New Zealand pupils are "languishing"in basic reading, maths and science compared with international counterparts suggests some are being denied that right.
WSSU research discovers that millennials are losing their grip Young Americans have gotten weaker – or at least their grip has – according to research conducted at Winston-Salem State University. An online service is needed to view this article in its entirety. You need an online service to view this article in its entirety.
Ramzauva Chhakchhuak, July 04, 2016, Bengaluru, DHNS The ease and flexibility of online learning may have made the concept of massive open online courses (MOOCs) very popular. However, one particular variation of the MOOCs is gradually gaining ground among mid-career professionals and a few academic institutions in the city.