Welcome to the No. 119 Issue of Momenta Learning News on Elearning and Online Learning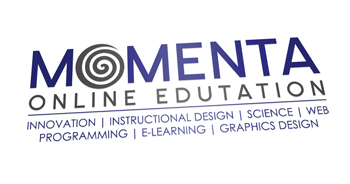 Digital maths and science education is available so quickly, easily and cheaply that teachers could realistically implement it from the first day of next term, said John Bransby, director of Maths and Science Marketing, at SABC Education's EduWeek in Midrand on Wednesday.
The following editorial appears in Friday's Yomiuri Shimbun: It appears risk awareness about the possibility of cyber-attacks was insufficient. The Metropolitan Police Department has arrested a 17-year-old unemployed boy suspected of accessing personal data, including that of students, by hacking into the education information system of Saga Prefecture.
There are growing concerns about whether allocating more resources to law enforcement and less to education is effective. However, data shows areas with more resources invested in police stations don't necessarily have less crime than areas with more money invested in education.
Back in March, we reported how Amazon was poised to up its stakes in the educational publishing market with the launch of a free platform called Inspire for teachers and others to post and share education resources online. Today, the company has confirmed it is doing just that.
Next-gen edtech and virtual reality are both high-stakes platforms that have quite a bit of potential when it comes to defining our near-future. The marriage of the platforms may be far from ready for primetime, but there is a lot of flirtation happening in the space right now thanks to some major players.
(BPT) – K-12 education has evolved. What used to be a linear path to academic success has expanded to a variety of nontraditional options for families and students looking to chart their own course in and after school.
A new report details the increasing popularity of online learning, with almost 6 million students taking courses online As overall enrollment in higher educational programs has dipped over the past few years, one segment of higher learning has experienced strong growth.
The rise of learning management systems and e-Learning for use in business shows no signs of abating. Statistics highlight the adoption of e-learning methodology will only become stronger in the coming years.
Esri will give all customers that have a qualifying product with a current maintenance subscription unlimited access to free self-paced e-Learning through its new Training website, Esri president Jack Dangermond announced today. "Esri encourages lifelong learning," Dangermond said in announcing the complimentary e-Learning at the Esri User Conference (Esri UC) in San Diego, California.
Guest Blog by: Phil Cowcill, Senior eLearning Specialist at Department of National Defence As most professional eLearning developers know, the user's experience is very important to the learning process. It's often what makes a good course a great course. It does take a little extra effort in order to make the experience better, but it is often well worth the effort.