Welcome to the No. 118 Issue of Momenta Learning News on Elearning and Online Learning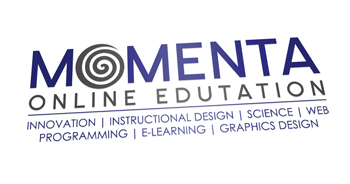 Opinion | Pens, pencils, rulers, books, dictionaries and folders, once the fundamental machinery of Australia's school system, are now becoming relics of a past era. Now, it's iPads, desktops, tablets, Internet and anything else resembling a device from a NASA control centre.
Changes in technology and the needs of teachers and students have forced a shift in the responsibilities of today's chief technology officers. eSchool News reports a panel of CTOs at ISTE described how blended learning requires schools to cater to individual learning styles of students, and open educational resources have presented a challenge in wading through content to find high-quality resources.
When faced with challenges, online learners draw on resources from their workstations, diverse online spaces, and their network of friends and family. Justin Reich, George Veletsianos and Laura Pasquini, published an article in AERA Open titled The Life Between Big Data Log Events: Learners' Strategies to Overcome Challenges in MOOCs.
For nearly 30 years, pundits have predicted that education technology would disrupt higher education. Online courses will reduce costs and create unprecedented access to higher education, so the argument goes. Likewise, adaptive learning will improve – or replace – the art of teaching as the right digital content is delivered at the right time to each individual learner.
It's not what you know. It's whom you know. That's not a typical adage of academe, but it may be a lot closer to the truth than many faculty members might like to admit. And accepting it might be a crucial insight for overcoming some chronic obstacles to career advancement facing women and minorities in the sciences.
Education Pioneers is a non-profit that recruits, develops, and connects top analytic and finance professionals with leading education organizations. Through the Fellowship we place candidates in full-time, non-instructional roles in education with K-12 school districts, charter organizations, or other educational organizations to launch your career in the sector.
Google Beefs Up Education Offerings By Dan Heilman / Sci-Tech Today Tech giant Google yesterday introduced a series of tools that it hopes will become staples of classroom learning and interactive experiences.
Beyond buying a house, financing a college education can be one of the most expensive investments a person ever makes. As college costs skyrocket and student loan debt receives increased media attention, it's easy to overlook the unadvertised expenses associated with required college textbooks and other learning materials, even when pursuing an online degree.
Colleges and universities that have implemented digital signage on campus are already familiar with the benefits of such systems: quick delivery of information to the entire campus community, easy-to-customize messages and centralized control that cuts the effort and expense of traditional print communication.
Amazon has announced the release of the new online education resources platform, Amazon Inspire. The platform is a source for teachers ad other educators to search, discover and share online materials. This week, Amazon announced the release of a new online education platform, Amazon Inspire.