Welcome to the No. 117 Issue of Momenta Learning News on Elearning and Online Learning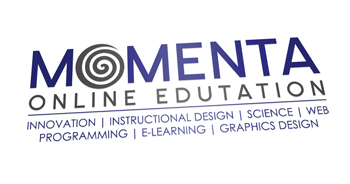 Colleges and universities must continue to embrace technology and new ways of teaching if they hope to engage students, said a group of education experts at a recent conference in New York. The Higher Ed Leaders Forum, held on June 20 and 21, brought together members of the higher ed and K-12 communities for a panel discussion entitled " The Digital Future of Education."
Sage Salvo, the Founder of Words Liive, knows what can happen when students are engaged in a context that stimulates them. His story shows why social enterprise and educational technology are inspiring entrepreneurship and generating revenue.
Many experts believed that education technology (EdTech) has the potential to transform the education sector of a developing nation. Through personalized teaching, schools will be more prepared to integrate technology on traditional learning approaches. Unfortunately, education technology has also been foreseen to disrupt the conventional methods of learning, particularly in higher education.
Last week, Techweek Chicago took over the Windy City with talks, competitions, and swanky food layouts. Attendees were privileged to discussions about sports technology, workplace diversity, meaningful mentorship and so much more.
As a growing array of technology solutions creates more opportunities for collaboration, stakeholders on college campuses are finding that the payoffs are equally diverse. From improving students' post-graduation prospects to facilitating relationships with partner institutions, video conferencing, 3D projectors and other tools make campuses a more enriching, engaging place to work and to learn.
As one variant of the saying goes, if your strength is using a hammer, everything can look like a nail. Examples abound in attempts to use new technologies to enhance (if not "transform", or even "disrupt") education. Technologists who have built successful systems in other domains-and who frequentl
Cloud Computing and Big Data experts join ITx line-up PRESS RELEASE – Institute of IT Professionals NZ Inc 1 July 2016, For Immediate Release Cloud Computing and the use of Big Data in Education join the line-up at this year's ITx conference in Wellington in July.
Recently, the Annie E. Casey Foundation's annual "Kids Count Data Book" ranked Nevada 49th among the states in K-12 education. We always check the actual numbers behind rankings like this. But the so-called "Data Book" provides almost no information about its data sources or how its rankings are calculated.
Although blackboard and chalk have been exchanged for whiteboards and markers, the basic tools of the classroom and conference room haven't evolved much over the years. But hardware maker Dell is trying to change that with a combination of interactive display devices and a new software tool aimed at facilitating cooperation between students and teachers.
Global technology and consulting corporation, IBM, has collaborated with education technology company, Blackboard to manage its datacenters and cloud infrastructure. Both the companies will also be working to develop innovative educational solutions using IBM Watson 's cognitive computing technology and Blackboard's broad capabilities suite.