Welcome to the No. 113 Issue of Momenta Learning News on Elearning and Online Learning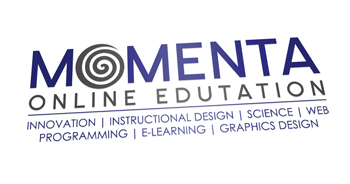 Transformative learning is increasingly becoming the leading andragogy (adult teaching and learning) strategy in the current technologically competitive eLearning environment. So, how can eLearning developers and instruction designers adopt this trend within their courses? Is this trend only for the seasoned eLearning professionals or is it adaptable by any trainer wishing to produce in-house eLearning training programs. Find out in this article!
Every corporate learner holds undeveloped skills and hidden talents that are just waiting to be unlocked. In this article, I'll share 6 tips to help you tap into these valuable resources, so that every employee can contribute to your organization's success. How To Discover Your Corporate Learners' Hidden Skills The saying goes that weaknesses are just …
Do you struggle running the business and administrative side of your training department? I know many of you do because I've heard the complaints for years at events, and in online communities of practice. Many of us make the transition to manager from being a designer/developer. That transition is not easy.
When creating a template (you can learn how by attending my 3-hour mini course on building templates), you'll likely need to add colors that meet your corporate brand. Fortunately, it's easy to create color swatches in Captivate and reuse them again and again. To create a custom swatch, create or select an existing text caption.
Millennial learners are those young professionals born in the years from the early 1980s through the early 2000s. The Millennials were raised in an era of instant access and gratification. They often communicate through multi-media, text and instant messaging and are said to have a relatively short attention span.
I'm thrilled to be speaking again tomorrow at the Telegraph Education Festival. I'm in the 'South Front One' at 11.50am and the focus of my session will be looking at teaching, learning and technology. I've spoken before at the Festival and attended other times too.
A post written by Meghayu Advaryu Want to deploy and maintain the e-learnings that you have spent so much time and effort to develop? Do you want to be able to create quality actionable e-learnings? Then you're in the market for a Learning Management System (LMS).
The world of employee training has evolved significantly over the past decade, largely because modern learners are unlike those in generations past. Today, learners have jam-packed schedules, short attention spans and are constantly distracted by mobile devices. Training was once a "time out" from the rest of the day, requiring blocks of time devoted to …
As I already explained it, e-learning design is only a part of my current job. My main duty is to be a LMS admin, to manage training records, register trainees, create accounts for new comers, ensure they follow to e-learnings included in their training path, assist users, generate reports to get training data and send it to…
I wrote earlier this year about some of the ways that AI is helping us to do our jobs better. One of these is in more efficient route planning to help service personnel get to jobs faster. It's the kind of travelling salesman problem that has been challenging people since the 1930s due to the computational difficulties involved.