Welcome to the No. 111 Issue of Momenta Learning News on Elearning and Online Learning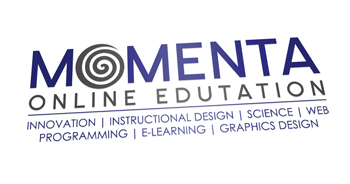 The branch will begin releasing modules for its capacity-building MOOC in November this year, to coincide with International Education Week, with further modules to follow.
Teachers universally say access to technology is vital in the classroom but they need educational software that can help them save time, according to a new report. Teacher using PowerTeacher Pro Gradebook. (PowerSchool) Teachers continue to struggle with technology use in the classroom according to a new study.
"This is about governments using data for performance rather than compliance" was a resounding message coming out of the U.S. Department of Education's conference on June 10 on the use of Pay for Success contracts in education.
KA'CHING: US edtech raised $225 million in May 2016, according to analysis by EdSurge. The funding was spread across 17 different deals; at least 34 unique investors participated. Age of Learning lead the way in May funding with its $150M in Series D funding valuing the company at $1 billion.
To interact with a computer, users generally type on a keyboard, swipe their fingers across a screen or speak a voice command. What if, instead, the machine simply responded to their thoughts?
The annual conference hosted by the International Society for Technology in Education, which kicks off Sunday in Denver, is a gargantuan summit that draws educators and K-12 companies from across the United States, and the world.
Educators can now easily adapt the digital resources from one of the country's most prominent museums for their lessons with this week's launch of the Smithsonian Learning Lab. After five years of development, the Smithsonian Center for Learning and Digital Access has released the full version of its free Learning Lab site, created to make the museum's multimedia resources more accessible for teachers.
Funded by the Bill and Melinda Gates Foundation, the Adaptive Learning Market Acceleration Program shows some positive outcomes for remedial and community college academic delivery models, but few indicators for cost savings or completion. Piloted at 14 colleges and universities nationwide, the majority of courses offering hybrid or exclusively digital courses saw no differences in academic improvement, and no direct correlation with degree completion.
Should you enroll in an online course or program? For the last twenty years there were two primary reasons for saying "yes"-convenience and access. For busy people juggling jobs, family and other responsibilities, the convenience of logging on and being in class on one's schedule trumped whatever shortcomings were associated with online learning.
The World's largest economist job site for academic and professional economists providing latest economics job openings, conferences, courses, programs and executive education.