Welcome to the Momenta Learning News on Machine Learning. This is issue 70, please feel free to share this post.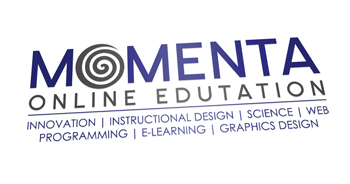 Eddie Zhou has been named the winner of the Center for Statistics and Machine Learning's first ever Independent Work Award. Eddie recently graduated as part of the class of 2016 and majored in Operations Research and Financial Engineering (ORFE). In addition to his ORFE concentration, Eddie earned a certificate in Statistics and Machine Learning.
There are a lot of popular machine learning projects out there, but many more that are not. Which of these are actively developed and worth checking out? Here is an offering of 5 such projects.
Yazdani works closely with Smarr and Knight on analyzing colonies of species in the human microbiome in healthy and sick subjects, notably for Smarr's Future Patient project. To test the TDA method, they used a previously published dataset of high-resolution time series of the microbiome from three different sites (mouth, hands, and gut) and from two healthy subjects (one female, one male).
Many IT executives in North America currently have-or plan to have-machine learning programs in place, according to research. Predictive analytics and recommender systems are some of the leading implementations. Data from 451 Research and Blazent revealed that more than two-thirds (67.3%) of respondents said they currently have machine learning programs for predictive analytics in place, or are planning to implement them.
TensorFlow, Google's open source library for machine learning, is now backing Apple's iOS mobile platform. While TensorFlow already has been available for Android, version 0.9, revealed this week, accommodates both iOS and the Raspberry Pi hardware platform for the internet of things.
One of the most comforting things about being an iPhone user was trusting that Apple wasn't selling my personal information to the highest bidder. But in recent years, tech companies like Google and Facebook have leveraged their user data to create impressive products that rely on machine learning.
Increasingly becoming a necessity in Ecology and Earth Science research, handling complex data can be a tough nut when traditional statistical methods are applied. As one of its first publications, the new technologically-advanced Open Access journal One Ecosystem features a review paper describing the benefits of using machine learning technologies when working with highly-dimensional and non-linear data.
What's to stop intelligent algorithms, programmed to make a profit, from learning to collude with one another in ways which bend market rules? Such a scenario would require regulatory oversight from the very cutting edge of computer science. The idea of artificial intelligence manipulating outcomes in the real world and then exploiting these on the markets is bestseller material.
We are already living with deep learning and large-scale neural networks, as evidenced by the growing number of applications that rely on computer vision, language understanding, robotics and more. Google Senior Fellow Jeff Dean discusses what he wants most from neural networks and machine learning.
Machine Learning is a very hot topic these days. Getting started can be fast and easy. In this video post, I walk through the steps to build a simple Universal Windows Application (UWP) that connects to the Microsoft Cognitive Services and the Emotion API. The Microsoft Cognitive Services are a set of APIs that enable…