Welcome to the Momenta Learning News on Machine Learning. This is issue 68, please feel free to share this post.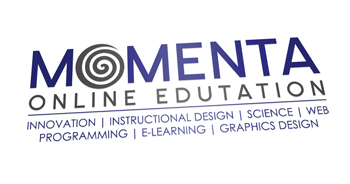 At Rainforest, we use crowdsourced QA testers to help our customers do faster manual testing. But relying on a team of thousands of testers around the world can open up potential problems with quality control. Ensuring that the quality of our crowdsourced…
Summer is here and temperatures are rising. While some of us take vacations or cool off at the beach, prospective data scientists are heating up their job prospects by participating in one of a growing number of data science bootcamps. Bootcamps of all types are growing quickly.
Bottom line: Every manufacturer has the potential to integrate machine learning into their operations and become more competitive by gaining predictive insights into production. Machine learning's core technologies align well with the complex problems manufacturers face daily. From striving to keep supply chains operating efficiently to producing customized, built- to-order products […]
Recently, Twitter announced that it is acquiring Magic Pony Technology, a London based technology company that has developed machine learning techniques for visual processing. The deal was disclosed by CEO Jack Dorsey in a blog post with no reference to its size. This investment builds on other acquisitions made by […]
A long-form Backchannel post by Steven Levy gives a fascinating insight into Google's vision of the future of machine-learning. While it's currently a specialist field, Google believes that one day it will be used by all software engineers no matter what the field, and that it will 'change humanity.'
If you want to build artificial intelligence into every product, you better retrain your army of coders. Check. Carson Holgate is training to become a ninja. Not in the martial arts - she's already done that. Holgate, 26, holds a second degree black belt in Tae Kwon Do. This time it's algorithmic.
From ISC 2016 in Frankfurt, Germany, Intel Corp. launched the second-generation Xeon Phi product family, code-named Knights Landing, aimed at HPC and machine learning workloads. The company had been shipping "Knights Landing" silicon to early customers for six months and waited to ramp up production before making the product generally available.
Robots, artificial intelligence, machine learning and other cognitive technologies will replace about 7 percent of U.S. jobs by 2025 with office and administrative staff taking the biggest hit, according to a Forrester Research forecast. AI and the Future of Business Machine learning, task automation and robotics are already widely used in business.
Cisco Blog > Enterprise Networks Enterprise Networks Mala Anand – June 22, 2016 – 1 Comment The term deus ex machina means "a god from a machine." "Machine," in this example, pertains to a crane that held a god over a theater stage in ancient Greek drama.
The U.S. Defense Department's research and development arm is offering to fund projects that will simplify the massively complex task of building models for machine learning applications. Models are a fundamental part of machine learning. Similar to algorithms, they help teach computers to, say, identify a cat in a photo, forecast weather from historical data or sort spam from legitimate email.