Welcome to the Momenta Learning News on Artificial Intelligence. This is issue 66, please feel free to share this post.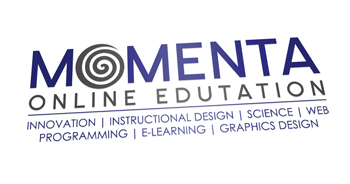 But some wondered why Apple had not made Siri an open platform much sooner, noting that competing products including Amazon.com's Alexa, Microsoft's Cortana and the Google app are already open to developers. "Is it too little too late?" asked Oren Etzioni, who is CEO of the Allen Institute for Artificial Intelligence and a professor at the University of Washington.
Even as warnings of automation and artificial intelligence (AI) eroding the scope for human employment get direr, there would be very few who wouldn't be in thrall of DoNotPay, a chatbot that doubles up as a lawyer-well, almost-and helps you wiggle out of paying fines for parking violations.
Tesla Motors and Toyota are considered two of the "smartest" companies in the world, partly due to their focus on renewable energy, according to the MIT Technology Review. The magazine is published by the Massachusetts Institute of Technology. Every year, the magazine chooses 50 companies that best combine innovative technology with an effective business model.
The Associated Press on Thursday announced that it is now covering Minor League Baseball games nationally using artificial intelligence and software from Automated Insights, and data from MLB Advanced Media (MLBAM), the official statistics provider for Minor League Baseball.
The north London borough of Enfield is to introduce a new employee called Amelia, it was announced earlier this month. Amelia will work on frontline council services, taking resident queries, handling requests for permits and authenticating licenses. But that wasn't what gave cause for a public announcement.
From harnessing artificial intelligence to understanding our origins, a panel of distinguished scientists outlined the grand challenges for science in the 21st century. Claudia Chong | July 4, 2016 | Editorials AsianScientist (Jul.
When Donald Trump opens his mouth, the output can seem like the work of a demented Markov chain, a poorly trained algorithm trying its hand at rhetoric. Key words-"great again," "let me tell you," "we don't win anymore"-end up strung together by exceptionally weak ligaments.
I've tested a few dash cams in the last year (for example the Swann DriveEye and the Papago GOSAFE 520 ) and I've been impressed. Even if you're not planning to capture the next meteor screaming over your town and shattering windows for miles around, it's a great hedge against fraudulent insurance claims against you and terrific documentation for any road travel incidents you might have.
Google and the U.K.'s government health service have partnered to study whether computers can be trained to spot degenerative eye problems early enough to prevent blindness. Google DeepMind, the London-based artificial intelligence unit owned by Alphabet Inc., announced a research partnership today with the National Health Service to gain access to a million anonymous eye scans.
MUMBAI: Accenture has entered into a joint research collaboration with IIT Bombay and IIT Patna focused on the different application aspects of Artificial Intelligence. The research, focused on IT services and social good, will look at augmenting software engineers with powerful Artificial Intelligence insights and recommendation for improved productivity.