Welcome to the Momenta Learning News on Artificial Intelligence. This is issue 65, please feel free to share this post.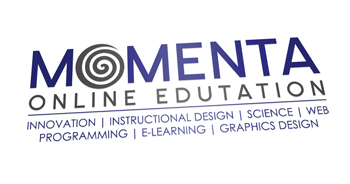 ©AFP/Getty Images Robots are predicted to steal the jobs of millions of workers across the world over the next few years, as technology replaces human shop assistants, teachers, accountants and potentially even taxi drivers. Artificial intelligence and automation are also expected to revolutionise the investment industry, especially in the area of robo-advice.
Fon Mathuros, Head of Media, World Economic Forum, Tel.: +41 79 201 0211, Email: fmathuro@weforum.org
Artificial intelligence (AI) developed by a University of Cincinnati doctoral graduate was recently assessed by subject-matter expert and retired United States Air Force Colonel Gene Lee – who holds extensive aerial combat experience as an instructor and Air Battle Manager with considerable fighter aircraft expertise – in a high-fidelity air combat simulator.
'Artificial intelligence that answers 'any work-related query' comes to the UK' on Yahoo Finance UK. Picture the scenario: you've been asked to prepare an analysis on whether you have the best people in the right roles in your company and identify where there may be knowledge gaps within the organisation.
While running a digital marketing agency, Neerav Parekh regularly updated his clients on their campaign performance with reports and charts that were carefully put together. However, the clients were quickly snowed under the blizzard of data, and inevitably demanded that account managers personally visit them and take them through these reports.
In a 1942 short story called Runaround, science fiction author Isaac Asimove formulated his famous 'Three Laws of Robotics'.
The result is that the massive computer power so harnessed helps us to analyse what has happened in the past and, with the use of predictive analytics techniques, opens a window leading to accurate predictions. Undoubtedly, artificial intelligence is fast becoming a major technology for prescriptive analytics, the step beyond predictive analytics that helps us determine how to implement and/or optimise optimal decisions.
A decade after pulling the plug on its humanoid and doggy robots, Qrio and Aibo, Sony is making a new bet on intelligent machines in an effort to reboot its once-iconic consumer electronics. But Kazuo Hirai, Sony's chief executive, says the move is
Google's CEO, Sundar Pichai, has a clear mission: he wants people to stop thinking about Google primarily as a means of searching for publicly available information but as a full-on 'assistant', helping people to live their lives in all sorts of ways.
I'm starting to enjoy talking to computers. I don't use speech-to-text all that much because I'm so keyboard-oriented, but I love being able to run a search by voice or ask for last night's baseball scores.