Welcome to the No. 99 Issue of Momenta Learning News on Elearning and Online Learning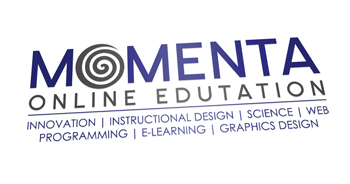 The eLearning market is always buzzing with inventiveness and excitement. Technology is the great enabler, and Learning and Development teams in enterprises are looking towards eLearning for creative ways to enhance training experiences. Here are 4 ways to increase interactivity in eLearning and address the employees' training and development needs.
Coursera is one of the top MOOC providers. It is moving to a new platform and shutting its existing platform by 30 June 2016. The implication is some courses will not be available anymore as it will not transfer hundreds of free courses and its supporting materials over to the new platform.
Remember when Second Life was all the rage? If you don't, Second Life was a virtual world-a sort of second universe where players could don wings, change their gender, set up a hair salon, pub or art gallery and interact with other avatars (winged or wingless).
We are happy to announce that we are working on a new MOOC as a partnership between four universities. This free online course will encourage and help more people start their own company.
Anytime a major industry publication approaches you to write a thought leadership piece, it's exciting. As you might expect, Microlearning was the focus of the request. Microlearning has only been a buzzword in the training industry for the past few years. In that short amount of time, our business has made it a priority to immerse ourselves in Microlearning.
This got me to thinking: if such is true for the second function of the academy – research – surely it is equally true for the first function as well: teaching.
It's easy to fall into a routine of approaching math content the way you learned it as a student yourself. The 21 st century learner, however, is expected to tackle mathematical concepts using strategies and methods that may be very different from those that you were taught.
Does connected learning – particularly in disadvantaged communities and for underrepresented youth – work? The answer is important to students, educators, and parents. It's also of great interest to institutions such as the MacArthur Foundation, which has a multi-decade commitment to improving educational outcomes.
Using the metaphor of a World Explorer, Monica takes you inside her hands-on, gamified playshop to explore the beauty, awe, marvels, and dangers of the seven levels of successful gamification. You'll learn how to plan for your journey and pack wisely to make every item count.
Are you looking for an easy way to engage students? Search no longer and try a Google Hangouts On Air! A Google Hangout can play many different roles in a K-12 and Higher Ed Classroom. The hangout is recorded and can be reused as a classroom support or study tool shared privately by the teacher.