Welcome to the No. 98 Issue of Momenta Learning News on Elearning and Online Learning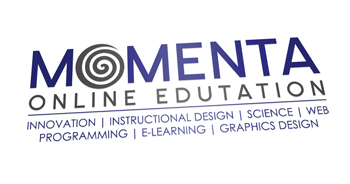 Everything we produce at gomo is both responsive and adaptive to provide the best user experience possible whilst maintaining the quality of the content. This means that we can build content once and publish it once across multiple devices including desktop, tablets and smartphones.
Edutech or e-learning is gaining a foothold in India, but this wasn't the case back in 2009 when Krishna Kumar started his blog called Simplilearn.com . Today, with close to 500 employees and office operations in San Jose, California and Bangalore, it's a professional training startup aimed at the upskilling and reskilling of working professionals across the world.
Everyone in the L&D world can agree that effective training is essential to an organisation's success , and yet, it's something that's often overlooked due to time or budget constraints. Quality e-learning has been proven to increase staff retention rates: just ask Jurys Inn .
Have a problem memorizing your next presentation? This may help you. A series of Dutch experiments showed that information can remain preserved for longer in the brain if exercise is done four hours after learning task. The research was published in Current Biology.
The program brought presenters and attendees from Texas, Hawaii, California, Illinois and Minnesota to learn and collaborate on how authentic projects, competency-based measures of progress and community connections impact learning.
Building an online learning business involves the development of a lot of educational content. Modules, training materials, interactions, online courses, on-demand videos and other assets are often required to deliver an engaging learning experience. The challenge with all of this content is it can become inconsistent, outdated, and difficult to author and maintain.
Introduction to Section Two: MOOCs, Psychological Constructs, Communication Behaviors
In-service technology training is a common feature in K-12 education. But as more colleges and universities cater to distant students and faculty by offering online courses, it's becoming an important part of higher-ed teacher development, too. The Move to Online and Blended Learning Colleges and universities are evolving to serve a student body that doesn't always live near a campus.
The way we learn today is just wrong. Learning needs to be less like memorization, and more like… Angry Birds. Half of school dropouts name boredom as the No. 1 reason they left. How do we get our kids to want to learn?
With the explosion of online learning over the last decade more and more non-traditional organizations are building profitable learning businesses. From consumer brands to training institutes, everyone is taking their learning online. For those starting out, or for learning businesses looking to scale, staffing is an important consideration for success.