Welcome to the No. 96 Issue of Momenta Learning News on Elearning and Online Learning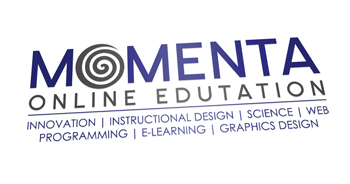 Engineering departments are full of specialized knowledge accumulated via years of experience that is critical to each company's particular product design and development workflow. Losing that knowledge as engineers retire or change positions is a big hit to productivity.
In a recent online learning panel, innovative institutions that have achieved measurable success in their online learning programs waxed poetic on how harnessing technology to bolster personalized learning experiences is the key to online learning's success; specifically in helping students advance toward their educational goals and create a culture of success.
It's summertime, meaning any mentions of schoolwork, reading, tests or assignments are unofficially embargoed from the mouths of any college students. Although summer is a great opportunity to relax, it is also an opportunity to refine your skills, learn new materials, and expand your world-views through online course platforms such as Future Learn, Coursera, and edX.
Year after year, I have questioned myself, "Is it really so necessary?" I am among those teachers who think homework is indispensable. I know- student hate it. But if you have struggling students in your class, there is no other way out.
Originally posted on EdNet Insight Written by Dr. Steven Sims, CEO and Founder, The Money Side of Life from brass| MEDIA Inc. A note from Robyn: I am sharing this article today because I am greatly passionate about finanacial education and I hope you are too. This information is imperative and the m…
We've all heard the saying "Money doesn't buy happiness" but can this statement be true to the workplace and employee engagement? When thinking about job benefits, the first thing that comes to my mind is compensation or vacation time but is employee education and ongoing training, a new "must-have" employee benefit?
Now, more than ever, science is an exciting subject to study as new discoveries are being made, technologies introduced, and frontiers explored-all communicated globally in a blink of an eye! We can ensure our students of all ages keep up by addressing these five misconceptions as you write. 1.
How I Reinvented Myself & Changed My Path: Ten Strategies I Used To Move From Teacher to Entrepreneur (This is a shorter version originally published on LinkedIn) "There are lots of bad reasons to start a company. But there's only one good, legitimate reason, and I think you know what it is: it's to change the world."
We set up a 'Quality Circle' here at the British Council Bangkok last term. Ours is basically like a reflective practice group set up for teachers, by teachers. We meet twice a term. Every 5 weeks we choose a topic to discuss. Me and my mentor Sarah put our heads together and devise a series…
Whenever I teach one of our Articulate Storyline Training Workshops , I'm always enjoy the "what-if" questions asked by my students. More often than not, these what-if questions give the class an opportunity to experiment with the features of Articulate Storyline in creative ways.