Welcome to the No. 92 Issue of Momenta Learning News on Elearning and Online Learning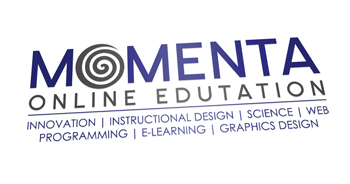 Rap puts new verve into verbs and vocabulary by B.C. | MUNICH EARLIER this month, relations between Germany and Turkey plunged to sub-zero when legislators in Berlin approved the word "genocide" to describe the mass killing of Armenians in 1915. Diplomatic ties were downgraded, flags burned and death threats reported.
Login At this year's Campus Technology Conference in Boston, learn about wearables, gamification, solutions-based IT and the future of technology in higher education. We are about two months away from the annual Campus Technology Conference (Aug. 1-4 in Boston), and there's a lot to look forward to at this year's event.
Framed sculptor and plastic surgeon Jack Penn once said one of the secrets to life is to make stepping stones out of stumbling blocks. This is certainly true when it comes to implementing leadership development programs. You understand the importance of developing employees-after all, it's a primary focus of your job.
For many high school seniors, this time of year can create mixed emotions of excitement and apprehension – as they close one chapter of their lives and open another.
Recently, I received this message from a college professor in response to a blog post I wrote: "I truly believe in the benefits of online learning; but only for those who really want to learn. And unfortunately, those students are few and far between-maybe 5 to 10 percent …
I began the Access course with the hope of becoming a midwife. It had been almost 12 years since i had done any kind of academic work and was initially concerned about how i would cope. My first tutor was incredible and really set the tone for the course.
This year marks the launch of the MIT Teaching with Digital Technology Awards. Co-sponsored by the Office of Digital Learning (ODL), the Dean of Undergraduate Education (DUE) and the Office of the Dean for Graduate Education (ODGE), the student-nominated awards recognize faculty and instructors who have effectively leveraged digital technology to improve teaching and learning at MIT.
Last week, we looked at some of the top STEAM tools for online and offline learning by exploring web-based platforms and unplugged lessons and board games. With President Obama's recent initiative to bring computer science to K-12 education and make computer programming a basic skill for all students, many of you will be on the …
As the end of June nears and students take their final exams, clear out their lockers, and begin sleeping in until noon, teachers are gathering their remaining energy, and administrators are giving them space, to take stock of the year, celebrate the successes and challenges, and together learn from them.
Despite the weather feeling a little more like October than June, today was the annual Learning Technologies Summer Forum event at Kensington Olympia. Known throughout the industry as the smaller Summer cousin of the main February LT show, June's date certainly still packs a punch – and today was no exception!