Welcome to the No. 116 Issue of Momenta Learning News on Elearning and Online Learning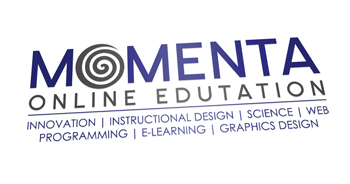 It is rare that we have the opportunity to peer into the minds of titans, to follow along as they expand their knowledge and refine their way of thinking. With most, we are limited to the books they write and their public statements.
The flood of disparate, non-sectioned mobile devices, use of new cloud-based applications and constant changes in user behavior has made managing the experience for thousands or tens of thousands of users on campus nearly impossible for network operation teams. A myriad of disparate and siloed tools can deliver volumes of network data but do nothing to help IT staff make sense of it all.
Imagine if a college, using learning analytics, has determined that students of a specific ethnic background who live in a handful of zip codes and score a certain way on standardized tests are highly likely to earn a low grade in an important course — potentially jeopardizing their chances of graduating on time.
WIMBLEDON fans are being served a mash up of machine learning and advanced analytics in a bid to capture viewers' attention on social media and digital platforms. Statistics and analytics have been a big feature of grand slam tennis for some years now. But what's new this year is Watson.
Submission deadline: 1 September 2017 Publication: July-September 2018 Multimedia analytics is a new and exciting research area that combines multimedia analysis and visual analytics to create systems that analyze large-scale multimedia collections. Multimedia analysis focuses on images, video, and audio and has made progress in analyzing individual media types.
Check out the new Common Sense K­12 Edtech Privacy Evaluation Platform.Here's a mismatch of a statistic: back in 2013, a Fordham Law School study found that 95 percent of districts used cloud services for various reasons, including data mining of student performance numbers-but less than 7 percent o
When it comes to integrating ed-tech into middle and high school classrooms, it's not enough to create software "that works." Instead, creating effective personalized learning solutions is just the first step. To remain relevant and have impact on a large scale, classroom integration must retain a profound concern with how to empower schools and teachers to educate students of widely differing abilities.
Theoretical physicist Michio Kaku warmed up the packed auditorium Sunday evening by cracking wise with a few science-related pop culture references. For instance, if you travel back in time and your mother falls in love with you, "you're in deep doo doo," Kaku joked, referencing the film, "Back to the Future."
Innovative teachers find few things more exciting than discovering creative, new educational tools they can implement immediately. That's what brought hundreds of ISTE 2016 attendees out of their beds at 8:30 a.m.
The company announced its latest release of edtech apps and gadgets at ISTE. Students using Expedition to experience a virtual field trip for the first time. (Google) Google has created new gadgets that send students on virtual field trips and allow teachers to automatically grade assignments.