Welcome to the No. 114 Issue of Momenta Learning News on Elearning and Online Learning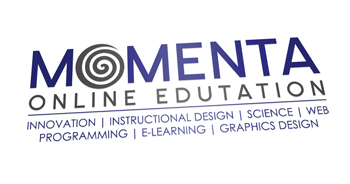 eLearning Brothers always have great tips and this article is no exception. It provides straight forward, easy tips for making training videos, simulations, screencast, and the like user-friendly, relevant, and professional. However, as the article points out, you can have a flashy, high-energy video, but if you do not have good content then the learning…
How can your business harness the power of big data to boost your Learning & Development strategy, leading to increased performance and significant growth? According to recent research from Gartner, Inc., today's business strategy, transformation and performance decisions are made by a cross-departmental team of roughly eight executives, each with their opinions on how to measure success.
It's past time I wrote something about how we're getting along with our technical Learning Analytics system! I'm Jisc's technical analytics innovator, and so far on the project I've been working on a few bits of the technological 'glue' which helps the various components of our learning analytics system interact.
MOOCs A research project at Pennsylvania State University looked at how to improve the completion rate for people who undertake massive open online courses – a rate that currently stands at a dismal 10 percent. The study examined the impact of putting learners into study groups with different kinds of communication based on their stated preferences.
Ann Gates is a health care leader, clinical pharmacist, and exercise educationalist. She started her career as a clinical pharmacist in the NHS but quickly became interested in leadership and service planning. Ann is CEO and founder of Exercise Works but has also worked as NHS Director of Strategic Planning and as Head of Health Strategy, for Trent Strategic Health Authority, UK.
From July 25 to August 28, Argentine journalist Sandra Crucianelli, veteran instructor of Latin American journalists, will teach a new and revised version of her successful massive online course "Digital Tools for Data Journalism," organized by the Knight Center for Journalism in the Americas with the support of Google.
The State Department, along with Arizona State University, is creating training modules to help colleges strengthen their study abroad programs. (iStockphoto) The State Department is helping colleges expand their study abroad programs through MOOCs.
The Centre Virchow-Villermé developed with Aline Philibert (University of Montreal) the MOOC "In the footstep of Zika… approaching the unknown". Aiming at facilitating the understanding of the stakes around ZIKA virus, it will rely on a transdisciplinary and transversal approach and address topics such as medical, anthropological and economical aspects of the virus.
In 2012, the New York Times proclaimed the "Year of the MOOC." Massive open online classes were all the rage, and they remain popular four years later. However, as Training Industry CEO Doug Harward wrote in 2013, their business model needed to change to be sustainable.
Learning Resources The new platform from Common Sense tests the privacy of commonly used apps used in classrooms. Schools looking for an easier way to manage the task of evaluating the privacy and security practices of thousands of education technology applications on the market now have a new tool to evaluate apps that students commonly use.