Welcome to the No. 112 Issue of Momenta Learning News on Elearning and Online Learning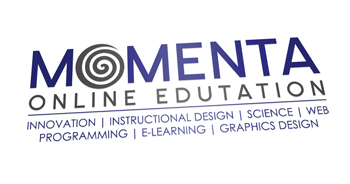 For some years I hear people discuss that education needs to transform and adapt to the Digital Age. In one way education has: I am told that so called MOOCs, Massive Open Online Courses, are a huge success. Classes from lecturers at (top) universities are freely available online.
(null)
Posted by Mimeo on June 24, 2016 in Perspectives, Training. By Diane Elkins, Owner, Artisan E-Learning When you are working on an e-learning course development project, you typically have more stakeholders than you would for a traditional classroom-based course. Why? Because there are often more moving parts.
The report provides a basic overview of the industry including definitions and classifications. The E-learning Packaged Content market analysis is provided for the international markets including development trends, competitive landscape analysis, and key regions development status.
Brendan | Posted on June 23, 2016 in , | If you've already implemented a learning management system, you'll understand the value of great customer support. Even when an LMS runs extremely smoothly, support is still essential for getting things like authoring tools and content standards to work together successfully.
McRel is an educational research nonprofit with headquarters in Denver, Colorado. They have published numerous studies on instruction effectiveness. In the book, Classroom Instruction That Works: Research-Based Strategies for Increasing Student Achievement, they present 9 essential instructional strategies: Identifying Similarities and Differences Summarizing and Note Taking Reinforcing effort and providing recognition Homework and Practice Nonlinguistic Representations Cooperative…
You've already decided to create your online course and finally share what you know but… You have no idea how to establish and write your course objectives? If that's the case: No need to worry! Follow this 6 easy steps. By the time you finish reading you've established all your course objectives.
My husband and I have extremely high regard for good customer service. When we see a good example of customer service, we make sure we laud it and when we see some awful service, we also have it in us, to let people know that they're being inappropriate.
I have had the privilege of working with a wide variety of professionals to create courses, training programs, and performance support solutions. I can honestly say that not one of these experiences has been the same. Through this diversity, I have also noticed a few commonalities in how people approach creating learning environments.
The technology industry is constantly evolving, new threats and challenges are emerging, and IT departments are constantly asked to do more with less. IT training is crucial in not only the professional development of technology professionals but in helping them stay on top of the latest technology trends while keeping the organizations up-and-running at all…