Welcome to the No. 107 Issue of Momenta Learning News on Elearning and Online Learning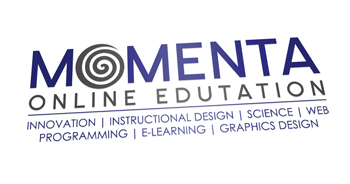 Texas' demographic face is changing rapidly, census data released this week shows, raising questions about whether institutions and policies are keeping pace. In particular, the state's growing population of young Latinos will fundamentally change the workforce of the future — which means that lingering education gaps among ethnic groups could hurt the economy as America's white population ages.
More than half the California delegation is pressuring the California Department of Education state superintendent of public instruction to use federal grant money to collect additional data on Asian-American and Pacific Islander students. But the department doesn't want to comply with the request. That is something that Rep.
By C.S. Boddie / Watchdog.org The University of Northern Colorado has developed a website to provide ready access to data on educational outcomes for students in foster care, the culmination of a research partnership between public and private entities in the state.
Some 200 schools will get a brand-new, cloud-based learning system in the next three years with the help of a technology solution designed to deliver the education department's online resource library to every school in the country, regardless of location and existing connectivity infrastructure.
Among colleges and universities that have made the move to software-defined servers and to software-defined storage, many find that a third option – software-defined networking (SDN) – fits right in. The virtualization of these three pillars of the IT function into a software-defined data center (SDDC) offers high yield for less cost, making it a promising solution – think more agile, more efficient and cost-effective.
Nordic countries may be sparsely populated, but their companies sure know how to make an outsized impact. The region has blessed the world with games such as Angry Birds and Minecraft, and now entrepreneurs are applying that playfulness to schools with some success. Kahoot, a Norwegian startup
Civilization V is getting the edutainment treatment, with learning-centric CivilizationEDU to launch in the US next year. Firaxis' Civilization V is to become the first to feature a dedicated educational edition, in an effort to replicate the success of Microsoft-owned Mojang's Minecraft for in-school use.
To make good data-driven decisions, you've got to be looking at current data. It does no good to be driving down the highway and see a sign that reads 'Cheap gas 10 miles ago.' To offer new levels of insight to K-12 teachers and administrators, Edsby®, an innovative cloud-based engagement and data aggregation platform for K-12 school districts, introduces breakthrough learning analytics capabilities at ISTE 2016.
Research Corridor has published a new research study titled "Learning Analytics Solution Market – Growth, Share, Opportunities, Competitive Analysis and Forecast, 2015 – 2022". The Learning Analytics Solution market report studies current as well as future aspects of the Learning Analytics Solution Market based upon factors such as market dynamics, key ongoing trends and segmentation …
Just ahead of the back-to-school season, Amazon plans to make a major foray into the education technology market for primary and secondary schools, a territory that Apple, Google and Microsoft have heavily staked out. Monday morning, Amazon said that it would introduce an online marketplace with tens of thousands of free lesson plans, worksheets and other instructional materials for teachers in late August or early September.