Welcome to the No. 106 Issue of Momenta Learning News on Elearning and Online Learning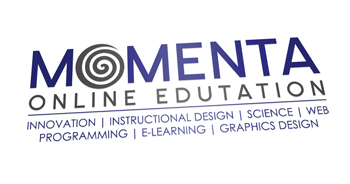 More Brits are turning to online learning sites to develop new skills, according to research from Hitwise. Figures released by the company showed that over 4 million people in Britain searched "how to" queries in the first quarter of 2016, whilst 1.3 million Brits visited a learning site over the same period.
With nearly 1 in 5 Americans classified as having a disability, according to the 2010 census, and 13 percent of all public school students receiving special education services, accessibility is more important to educational institutions than ever before.
The program attracts students like Brian P. Kennedy, 60, president and chief executive of the El Paso Sports Commission, which manages the city's 6,500-seat colosseum. He said he had enrolled because not earning a law degree was "my only regret."
Technological advancements have more universities that ever to offer online programs. While these programs were created initially for students who were unable to participate in traditional programs, like older students and working parents, today, individuals from every age group and background are enrolling in online degree and certificate programs. While distance learning is becoming more…
Finding new ways to teach the digital generation, bringing down the cost of a college education and ensuring that more students graduate are among the biggest challenges facing institutions of higher learning today – and meeting those challenges has never been more crucial than it is now.
Not only is crypto ransomware a threat to the integrity of data stored on end users' hard drives and mapped network shares, but it has also been posing significant risks to web sites since late 2015. The impact that web site administrators are facing is twofold.
It's that time of year again when the beauty of our classrooms begin to disappear. Posters and signs that inspired students vanish from walls and doors. Classroom supplies get dumped into storage bins and closets. Those smiling cherubs are no longer waiting for us to greet them. It's summer.
New developments from the State Department's study abroad branch include a MOOC to help institutions to internationalise. The post US: New MOOC, grants from study abroad branch appeared first on The PIE… Education & Family The branch will begin releasing modules for its capacity-building MOOC in November this year, to coincide with International Education Week, with further modules to follow.
IN JULY 2011 Sebastian Thrun, who among other things is a professor at Stanford, posted a short video on YouTube, announcing that he and a colleague, Peter Norvig, were making their "Introduction to Artificial Intelligence" course available free online. By the time the course began in October, 160,000 people in 190 countries had signed up for it.
More than 91 percent of Idaho's teachers received high performance marks on their evaluations during the most recent school year, according to a State Department of Education report released Thursday. The dataset covers evaluations for more than 17,000 teachers working in all 115 school districts and charter schools.