Welcome to the No. 104 Issue of Momenta Learning News on Elearning and Online Learning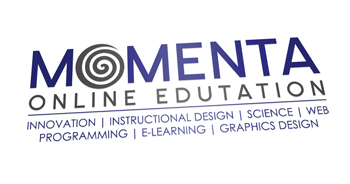 Button Starter Kits RECAP #133: Challenge | Recap This week's challenge asked course designers to share button starter kits. Starter kits include buttons for gaming, navigation, general course design, and so much more! Remember: The challenges are always open. You can jump into this or any previous challenges anytime and we'll update the recap post to include your work.
I get a lot of questions about buying elearning software. And with that I get to see some of the ridiculous checklists that some IT groups create to compare software. Usually they place more value on number of features (regardless of their real value) than on how those features are used to create the online courses.
La temática del curso aborda la selección, uso y reúso de recursos educativos abiertos, las posibilidades de repositorios que alojan estos materiales, estrategias de búsqueda e integración en procesos formativos, así como la importancia de valorar su medición e impacto en los aprendizajes de los participantes.
St. Albans, United Kingdom (June 21, 2016) – Boston Limited have introduced the latest weapon to their machine learning armoury in the guise of the Boston ANNA Pascal, a new NVIDIA® Tesla® GPU-based solution at ISC 2016 in Frankfurt, Germany.
Lectora is easily one of the deepest, and most comprehensive tools in the eLearning world for creating complex and beautiful eLearning. This allows you as the user to create virtually anything you want the way you want.
As long as we humans continue to expand and develop our existing civilizations, we are going to need people on the front lines, growing and maintaining our infrastructure and creating the goods needed to expand our society. And as long as people need physical expertise, there will be a need for a reliable way to give people that expertise.
Discovery. Scope of work. Creative brief. Analysis. The planning stage. Estimate. Whatever you call it, those initial moments before a project truly begins are crucial. Knowing the full scope of the project ahead of you helps you estimate your time, and rate, accordingly.
It takes hours, weeks, and sometimes months to create eLearning content. And then, once the course launches, there's a bit of a void. The course is in production, and the eLearning content team wonders if it's well received. Hopefully…fingers crossed…it's making a difference for learners.
If you assume students are only learning from eLearning courses, you are failing to leverage a huge part of the learning process. Ask yourself where do you learn? Most of us might answer "in a classroom", but, in reality, the majority of learning comes from other places, like Personal Learning Networks.
A recent study by learning technology analyst Brandon Hall Group shows widespread dissatisfaction with learning management systems, despite proven positive business results. Organizations polled were frustrated with the lack of quality and variety of learning technology functionalities. Data revealed a lack of informal and experiential learning tools.