Welcome to the No. 101 Issue of Momenta Learning News on Elearning and Online Learning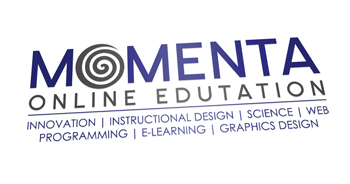 You start with the headline that screamed at you from the newsstand. Then you read the sub-headline, which is printed in a smaller font size. Next, you proceed to read the body copy. Why do you read in this order?
So far in our introduction to elearning, we've covered the selection of appropriate elearning tools as well as shared some tips on authoring better elearning content. In our final post in the series we'll look at 6 ways to adapt traditional learning delivery approaches to include an elearning twist. 1.
In this first part of our five part series on the impact of technology trends in education, we will take a look at augmented reality. While some are calling it the little brother of virtual reality, augmented reality has the advantage that its use cases are linked to the real world and our surroundings while virtual reality takes the user into entirely digitally created worlds.
I originally approached Lou Russell's June 2016 LearningFlash as a review of the 2016 ATD Conference hosted in Denver. However, I soon realized that the newsletter was a general overview of all things important about adult learning.
Around 30 million children worldwide are denied education because of conflict. Many have fled war and have no, or limited, access to education. Others live in areas where it's too dangerous to attend school or where conflict has ravaged infrastructure. Digital technologies are seen as one way of helping meet the challenge of getting education to children displaced by conflict.
Next week, 16,000 educators will descend on Denver for ISTE 2016. The International Society for Technology in Education's (ISTE) annual conference runs June 26-29 and will feature 1,000 sessions highlighting technology in education. Once at the conference, be sure to follow along on social media by using #ISTE16.
Governor Andrew Cuomo announces the approval of 36 smart schools investment plans today totaling $43 Million. $2 Billion Smart Schools Bond Act Supports Classroom Technology, High-Tech Security, and School and Community Connectivity. These investments will help close the "digital divide" and increase access to technology and high-speed broadband in hundreds of schools across New York.
Social connectedness has proven benefits for a student's well-being and directly impacts the success of their learning outcomes, according to a new study by Instructure. In face-to-face classrooms, students and teachers have a wealth of opportunities for authentic interactions that foster connectedness.
A few weeks ago in a New York Daily News op-ed, University of Virginia professor Daniel Willingham offered this tweet-provoking headline: " The false promise of tech in schools: Let's make chagrined admission 2.0." The piece offers two related arguments: First, that administrators are not thoughtful about why they purchase one piece of technology or another.
Here's an important question rooted in an IDEA: How do we as educators and entrepreneurs promote greater Inclusion, Diversity, Equity and Access in our work?