Welcome to the No. 127 Issue of Momenta Learning News on Elearning and Online Learning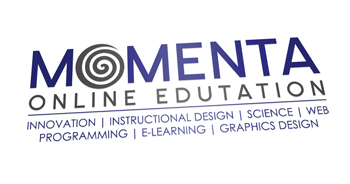 10 Breakthrough Technologies 2016 – from technologyreview.com Which of today's emerging technologies have a chance at solving a big problem and opening up new opportunities? Here are our picks. The 10 on this list all had an impressive milestone in the past year or are on the verge of one.
"We want to modernize our learning culture," said the chief learning officer. Everyone nodded in agreement, but had absolutely no idea what a "modern learning culture" really is or how to build one. Sound familiar?
July's Learn with Lynda course was released only last month and is called How to Make Accessible Learning. This 50 minute course is a great introduction to accessibility issues that can arise at any level in education and offers some simple tips on how an accessible learning design can benefit all students, regardless of any additional needs they have.
Commentary It seems as if no discussion of America's educational climate is complete without the mention of Carol Dweck's concept of "growth mindset" and Angela Duckworth's notion of "grit." Along with the fervor surrounding these buzzwords comes the inevitable calls for some sort of quantifiable measurement of these largely intangible characteristics.
Industry leaders have been looking toward and anticipating the Internet of Things for quite some time. EDUCAUSE Review asked five experts in the field to share their insights on lessons learned, on current problems solved and created, and on the possible future impact of the IoT.
Feelings of stress, self-doubt and isolation can affect even the brightest and most assured PhD student. So are universities doing enough to support students on the long slog towards a doctorate?
Your organization has always wanted a Learning Management System. They previously opted for a system that just did not fit your organization's needs, or they have never had an LMS and you have produced a few eLearnings here and there, but nothing has ever been regulated.
Understanding the way people learn allows you to create better training. Finding relevant research and studies has become easier, but relating them to the way your business works can be more of a challenge. These 10 learning theory books offer a range of approaches and specialities.
The two main keys for creating effective, engaging learning videos are: 1) understanding best practices, and 2) detailed planning.
The Debunker Club, formed to fight myths and misconceptions in the learning field, is currently seeking public comment on the possibility that so-called neuroscience-based recommendations for learning and education are premature, untenable, or invalid. Click here to comment or review…