Welcome to the No. 125 Issue of Momenta Learning News on Elearning and Online Learning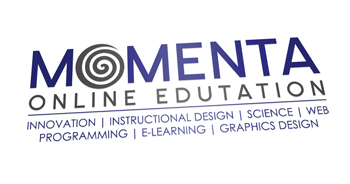 With its typical user around 4 years old, educational app ABCmouse has an unusual take on design. Mobile apps choose either words or icons – but rarely both – in their menus because of limited screen space.
The rise of learning management systems and e-Learning for use in business shows no signs of abating. Statistics highlight the adoption of e-learning methodology will only become stronger in the coming years.
Companies need to learn to be less competitive when it comes to knowledge as "Knowledge isn't power," health and safety leader Helen Rawlinson told the second Safety talks session; "Sharing is." With safety, the risk was "right there in front of us", she told delegates, whereas with health things had a latent effect and harms were not immediately obvious.
Did you ever wonder if 100 percent old-school, campus-based, face-to-face learning might be better for all students? Or that maybe online learning should only be available to certain kinds of students? Maybe online learning is actually slowing students down on their journey to completion… and maybe it penalizes at-risk students most of all.
To become truly successful, you need to find what it is that motivates you. What drives you. You need to find that thing in the back of your head that keeps you going when everyone else has long since given up. But how? The question 'what motivates you' is a classic interview question you may …
Sometimes it's easy for us in Silicon Valley to get stuck in the echo chamber and assume our Bay Area lifestyle and attitudes are consistent with the rest of the world. We are early adopters of bleeding-edge technologies, we reject the status quo, and we constantly seek out better ways of doing things, whether that's using a ride-share service or wearing a computer on our faces.
Christopher Pappas | Posted on June 28, 2016 in | Are you looking for a way to turn corporate learners into active participants? Do you need to make your online training experience more engaging, collaborative and interactive? If so, then active learning may be the ideal strategy for your online training program.
Let´s face it. Training is a must solve issue today since workforce expands geographical boundaries and digital workplaces begin to proliferate. Employee turnover is also a major problem which leaves companies with various learning gaps and onboarding systems usually end up receiving the harder part of the deal as finding the "suitable candidate" is not as easy as going shopping for a new shirt or picking up groceries at the local supermarket.
Essential HR news, jobs and employment law guidance from the team behind the UK's leading online HR resource, XpertHR.
South Africa needs to urgently increase the rate of teacher training for digital education programmes if e-learning is to succeed, says an industry insider. "At a national level, only 26% of teachers have basic ICT skills and only 7% have intermediate skills in using ICTs for teaching and learning, according to the department of basic education," Micheal Goodman, group content manager at Via Afrika told Fin24.