Welcome to the No. 124 Issue of Momenta Learning News on Elearning and Online Learning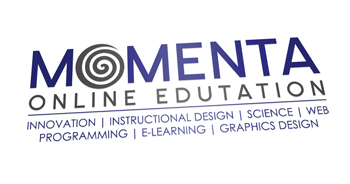 As technology advances and concussions are being diagnosed more frequently, coaches, parents and players alike are becoming increasingly concerned about the safety of America's favorite sport , football. Despite increasing awareness regarding concussions and constant rule reforms implemented by the NFL to make the game safer, concussions are still occurring at an alarming rate.
"Glitter bombing" is just the latest online business trend that has tapped into this lucrative model.
While the technology exits to confront problems of access and scalability, teacher training hasn't quite caught up, according to Jonathan Rochelle, director of product management at Google. "It's not a technology problem anymore.
There's a serious gap between corporations and startups. According to Alessandro Di Fiore with the Harvard Business Review, "It's not just a problem at companies known for poor management. Even businesses that are well versed in the best management practices can, without realizing it, generate an environment hostile to innovation."
Learning Resources An application that helps colleges identify and catalog online resources has added analytics functionality designed to help instructors understand how much students are "engaging" with the digital materials. Intellus Learning, which has found pickup especially in institutions that use a lot of open educational resources, is intended to pinpoint digital assets that fit specific curriculum objectives and match student learning preferences.
About 80 percent of all Internet users have a smartphone. About 1.2 billion people access the Internet from their mobile devices. Within the next two years , the smartphone will most likely be the only computer you own. In fact, for many people in developing countries, the smartphone is their first computer and the only Internet-enabled device they own.
Educators from Pre-K up through higher education most often prefer to participate in professional learning opportunities that focus on training for online software and digital resources (34 percent), classroom management strategies (34 percent), and digital device training (33 percent), according to a new survey released during this year's ISTE conference.
Who can be a "collaborative changemaker"? Anyone, according to St. Louis Technology Integration Coach Patricia Brown. Speaking on panel at the PBS Digital Innovators event, Brown talked up the rise of the online spaces for collaboration, also known as personal learning networks (PLN) as enabling anyone, even those who in remote areas or who feel more introverted, to come together to collaborate and share ideas.
For the past few years online learning has become a standard way of learning either with the combination of online and face-to-face approach, or as an independent, fully functional method. It has been greatly beneficial to students and educators alike due to its effectiveness in terms of flexibility, cost reductions, and overall enhanced experience provided by the utilization of advanced technology innovations.
For the working professional, pursuing an MBA can be complicated. Not everybody can afford to take one or two years off of work. There are a lot of purely online MBA programs out there, but many feel that it's harder to develop critical skills like leadership from behind a computer.