Welcome to the No. 122 Issue of Momenta Learning News on Elearning and Online Learning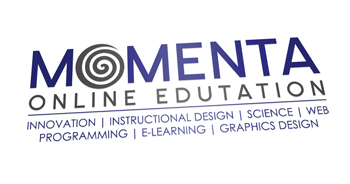 The story of how Sugata Mitra put a computer in a hole in a Delhi wall at the end of the last century and how uneducated children used it to teach themselves all manner of things is now well known. So is the story of how Mitra's work inspired the novel, Q&A, that became the film Slumdog Millionaire.
The end of the school year has finally arrived and students and parents alike are happy to have a respite from the school time routine. But enjoyment of summertime fun and family getaways can also result in a significant loss of academic progress for students, otherwise known as "summer learning loss."
"Without data you're just another person with an opinion." -W. Edwards Deming In the world of pharmaceuticals and healthcare, Biogen enjoys a position with the top companies in the industry. One of the things that separates Biogen from its peers is its focus on doing the right things.
Intellus Learning announced today the launch of new content analytics features that will help educators understand how students are engaging with digital course materials and open educational resources. The platform enables faculty and instructional designers to access granular data, in real time, to track how and when students are engaging with academic content during their studies.
Prisoners who otherwise meet Title IV eligibility requirements and are eligible for release, particularly within the next five years, will now have access to Pell Grants to pursue postsecondary education and training. By increasing access to high-quality educational opportunities, the goal is to help these individuals successfully transition out of prison and back into the classroom or the workforce.
The 2016 Vision K-20 Professional Learning Survey Report from the Education Technology Industry Network of SIIA focuses on online professional learning preferences and practices among teachers. eSchool News reports the top trainings teachers seek out relate to online software and digital resources, classroom management strategies, and digital device training, and 60% of respondents reported enrolling in online professional learning courses in the past year.
UNITED NATIONS (AP) – The nature of terrorism, including the increased radicalization of individuals through social media, has changed over the last decade and violent extremism can only be eradicated by including preventive measures, the United Nations chief said in a report to the 193-member General Assembly.
Sponsor Content Presented by UMass Lowell Jessica Huizenga was once a homeless teenager. "I was lost but someone believed in me," she says. "I found my calling in education. I am passionate about helping all students realize their full potential. If I can do it, they can too."
Recently, Amazon announced the launch of "Amazon Inspire", a free service for search, discovery and distribution of digital educational resources. This platform is aimed at providing educators the ability to upload and share digital teaching resources as the company works towards a personalized learning environment for all students. Currently in […]
DENVER – One of the most buzzed-about education tech innovations this summer is not so high-tech. Actually, it is mostly wood-based. Occupying a school bus parked outside the annual conference of the International Society for Technology in Education, a tiny startup called Breakout EDU this week generated waiting lines as teachers queued up to get a peek.