Welcome to the Momenta Learning News on Machine Learning. This is issue 75, please feel free to share this post.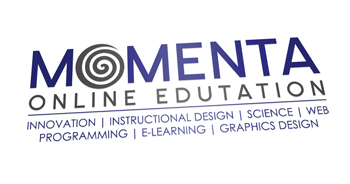 Written by Camille Eddy In my role as a machine learning intern, I go to work every day and start my job. I turn on my computer and start looking at my next tasks. But what was quickly unavoidable is the realization that the field of Machine Learning is not very diverse.
Google DeepMind has announced its second collaboration with the NHS, working with Moorfields Eye Hospital in east London to build a machine learning system which will eventually be able to recognise sight-threatening conditions from just a digital scan of the eye.
Every machine learning data scientist takes a deep breath (or even shudders) as they prepare to collect the vast amount of data they need to train their systems. Perhaps if we took a childlike approach, things would be easier. Disney Research thinks will this approach just might bear fruit.
Panasonic just created a new $10 million budget for its new corporate shopping list in the areas of Artificial Intelligence (AI) and Machine Learning Technologies (MLT). The Japanese technology giant is looking at these two streams as the future beacon of change and development, for its handset business unit which currently faces an immensely competitive market in the country.
Human hands have built a great many things, including robots and machines that replace human hands.
Kristin Lovejoy, president, Acuity Solutions Organizations across all industries need to change their mindset in how they approach security. Last year, according to an M-Trends report, it took an average of 205 days for a company to detect a breach, with 69 percent of respondents learning about it from a third party and 31 percent discovering it themselves.
After Apple's WWDC keynote last month, some reporters asked me if Apple's new additions to Siri are reactionary. They assumed that since Amazon, Google and Microsoft have upped the intelligence of their voice assistants, Apple was forced to make Siri more competitive.
Professionals in today's fraud industry may come equipped with some kind of know your customer (KYC) regime to validate buyers of stolen credit card numbers, a bizarre inversion of the sort of financial services protocols designed to stop white collar crime.
Comp. Sci. Summer Researchers Seek to Find OutThis summer, computer science concentrators Sindy Liu'18, Eseosa Asiruwa'18, Mitchel Herman'19 and Matthew Goon'18 are doing research with machine learning on outputs from various sensors. The research project is directed by Stephen Harper Kirner Chair of Computer Science Stuart Hirshfield.
Machine learning algorithms make assumptions about the dataset you are modeling. Often, raw data is comprised of attributes with varying scales. For example, one attribute may be in kilograms and another may be a count. Although not required, you can often get a boost in performance by carefully choosing methods to rescale your data.