Welcome to the Momenta Learning News on Machine Learning. This is issue 66, please feel free to share this post.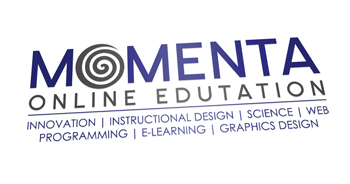 We've talked a lot about "machine-learning" over the past couple of years, and it's for one good reason: small and large companies alike are taking it very seriously.
Robots are everywhere. They help lawyers make decisions, they sweep up after our parties, and now they can help you figure out how to invest your money. In fact, an Atlanta-based company called iAllocate is using artificial intelligence to suggest where you should be stashing your millions.
IBM received the most U.S. patents in 2015 for the 23rd consecutive year as the company extends its bet that clients will increasingly need and buy services that use machine learning and similar technologies to improve business functions. IBM Corp. was awarded 7,355 patents in 2015, the company said last week.
Mumbai based VentureCatalysts, a seed investment and innovation platform invests 150,000 dollars in SIFTR Labs, a platform for curating digital images using machine learning. Angel investors Vishal Maheshwari, Vikas Kapoor, Daud Ali and Nitin Agarwal were some of the investors leading the funding round.
By Michael Vizard | Posted 2016-01-20 Email Print The need for big data analytics services that can capture massive amounts of machine data to diagnose problems before the happen is gaining MSPs' attention. While there is a wealth IT innovations these days, two in particular are starting to capture the imagination of managed service providers (MSPs) looking to introduce higher levels of automation into their operations.
Waterloo, Ontario Android machine learning company Maluuba has closed a $9 million Series A round of funding, from Montreal-based Emerillon Capital, San Francisco-based Nautilus Ventures, and undisclosed strategic investors. Founded in 2011, Maluuba launched to develop what the company refers to as "Siri for Android", and concentrates on deep reinforcement learning to solve language-understanding problems …
Telstra Ventures is investing up to $10 million in Instart Logic, a US-based provider of an application delivery services platform that uses machine learning to predict user behaviour. Instart Logic's platform downloads only the relevant aspects of a webpage to a user, enabling users to view and interact with a page before all elements have finished loading.
A powerful new machine-learning technique can be applied to large datasets in the biological sciences to uncover previously unknown features of organisms and their genes. For example, the technique learned the characteristic gene-expression patterns that appear when a bacterial pathogen is exposed to low-oxygen conditions and robustly identified changes that occur in response to antibiotics.
Microsoft this morning unveiled a new alarm app for Android. This wouldn't normally warrant much attention, but it includes game-like wakeup modes that are powered by machine learning technologies developed by Microsoft Project Oxford. "Three games in Mimicker Alarm may be the secret to clearing the cobwebs of sleep to wake you up and keep you up," Microsoft explains.
BOSTON–()–Sentenai, developer of cloud infrastructure that applies machine learning techniques to automate data engineering, today announced it closed a $1.8 million Series Seed investment with Flybridge Capital Partners, Founder Collective, Project 11 Ventures, and Hyperplane Venture Capital. The company will use the funding to build out its engineering team and continue the development of Sentenai's data delivery network.