Welcome to the Momenta Learning News on Artificial Intelligence. This is issue 74, please feel free to share this post.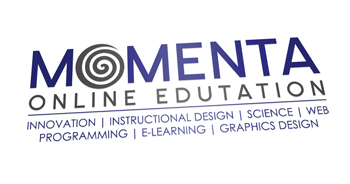 Artificial intelligence is a branch of computer science that deals with making the computers or a robot controlled by a computer, or software think intelligently just like humans. The term was first coined by John McCarthy in 1956 at the MIT, Massachusetts Institute of Technology.
Read more about Artificial intelligence will reshape the business model: Vikram Shroff on Business Standard. It's the era of man versus machine. And, we lawyers are equally at risk. Technology was always disruptive – however, the pace at which artificial intelligence (AI) is developing has caught most unaware.
Sudhir Gupta – So what exactly can we expect from AI in the near term. The class of problems that are best suited for AI solutions are those that involve classification and prediction.
Human intelligence is being defined and measured for the first time ever by researchers at the University of Warwick. Led by Professor Jianfeng Feng in the Department of Computer Science, studies at Warwick and in China have been recently undertaken to quantify the brain's dynamic functions, and identify how different parts of the brain interact with each other at different times – namely, to discover how intellect works.
At nearly every major technology event for the past five years we've been given at least one "wow" moment – when one of the big players would unveil some sort of product or service that no one had ever seen before. The bar was set high for innovation, because there were wide-open spaces to be filled.
Does your portfolio need to reflect imminent breakthroughs in artificial intelligence, or even a technological singularity? According to Seeking Alpha contributor Joe Springer, it should, calling it "the biggest boom ever." He proceeds to make a number of assertions about AI technology, the AI market and potential plays in that market.
When I woke up this morning, I asked my assistant a simple question: "Siri, is it going to rain today?" Siri understood my intent, pulled the local weather data via an API and answered me in less than two seconds: "There's no rain in the forecast for today."
Some of society's brightest minds have warned that artificial intelligence (AI) may lead to dangerous unintended consequences, yet leaders of the U.S. intelligence community-with its vast budgets and profound capabilities-have yet to decide who within these organizations is responsible for the ethics of their AI creations.
Create a FREE account to: Get eight free articles per month* Access to personalized content Save articles and create shareable folders in your personal HBR library Get 20% off your first order using code HBRORGREG3** *not including articles that are exclusively for Harvard Business Review magazine subscribers **does not include
A company that sells software that analyzes the human voice and touts the virtues of empathy, rapport and emotional intelligence is joining forces with West Point United States Military Academy in an effort to help cadets become better negotiators. Cogito Corp. is a Boston-based company that makes software that can analyze a person's voice in real-time.