Welcome to the Momenta Learning News on Artificial Intelligence. This is issue 69, please feel free to share this post.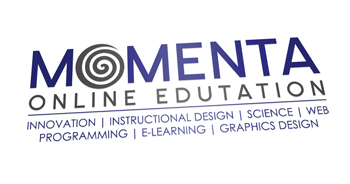 Flip.to has created an artificial intelligence-led platform that it reckons is the start of "real personalisation at scale" for hotels. No idea what that means?
Technology giant Nvidia has revealed how one of its engineers has used machine learning at his home to keep cats off his prized lawn.
For banking and financial institution executives – and for their investors – 2016 has begun on a sour note. From the largest money center banks to small local institutions, double-digit earnings declines were commonplace in the first quarter, as banks suffered from slower loan growth, challenging capital markets, and elevated provisions for energy credits, among other factors.
© Copyright 2016 IEEE – All rights reserved. Use of this website signifies your agreement to the IEEE Terms and Conditions. A not-for-profit organization, IEEE is the world's largest technical professional organization dedicated to advancing technology for the benefit of humanity.
Copyright © 2016 International Joint Conferences on Artificial Intelligence All rights reserved. No part of this book may be reproduced in any form by any electronic or mechanical means (including photocopying, recording, or information storage and retrieval) without permission in writing from the publisher.
There's more to the Allen & Co annual Sun Valley mogul gathering than talk about potential media deals: The industry's corporate elite spent this morning listening to a panel about advances in artificial intelligence, following sessions yesterday dealing with education, biotech and gene splicing, and the status of Middle East.
It sounds like the stuff of science-fiction; computer-based systems that can learn behavior pattern and make predictions about future incidents in both the physical and virtual world. After all, just mentioning the term "artificial intelligence" typically conjures up thoughts of machines becoming self-aware and annihilating humankind vis-a-vis "The Terminator."
Today, artificial intelligence has become the latest trend in various fields, including education, healthcare, the environment and the business sectors. But have you ever wondered what it would be like if artificial intelligence invades the world of fashion? Whether people will admit it or not, fashion is playing an essential role in our daily routines.
Microsoft has made Project Malmo, a platform that uses the world of Minecraft as a testing ground for advanced artificial intelligence research, available for novice to experienced programmers on GitHub via an open-source license.
As the country reels from the spasm of gun violence that killed two black men and five police officers this week, a prominent digital vigilante is using an online tool he hacked together to keep an eye on hot spots that seem at risk of boiling over into bloodshed.