Welcome to the Momenta Learning News on Artificial Intelligence. This is issue 68, please feel free to share this post.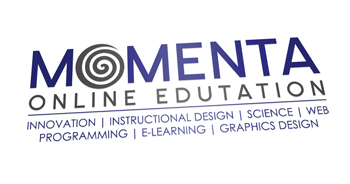 On "Charlie Rose," a conversation about Artificial Intelligence. It could change the workplace, our culture, our sense of humanity, and our relationship not only to one another, but to machines. We are joined by Lucy Suchman, professor of Anthropology of Science and Technology at Lancaster University.
This has been the year of the chatbot. Siri opened up to developers recently. The Facebook Messenger bots arrived. The Slack App Store continues to evolve quickly with hundreds of bots. Chatbots have been in many ways disappointing to me, but they are an important step in the evolution of conversational technology.
If there is anything to be said for change, it is a necessary part of evolution and adaptation. Change is, usually, a required piece of advancing the puzzle that is the human condition. There are, however, some changes which come too rapidly, or disrupt markets in such a way that they cause more harm than good.
The world's first beer brewed with the help of artificial intelligence is now on sale. Four beers have been created, with each recipe altered based on customer feedback received by an algorithm. The system is hidden behind a Facebook Messenger bot, which takes feedback from customers and sends it onto human brewers who change recipes accordingly.
Google is teaming up with the U.K.'s government health care system to see whether its artificial intelligence tech can help detect and prevent eye diseases and blindness. The tech giant announced the collaboration between subsidiary DeepMind (acquired in 2014) and the National Health Service (NHS) in a blog post on Tuesday.
Given the considerable recent attention to distributed power generation and interest in sustainable energy, the integration of photovoltaic (PV) systems to grid-connected or isolated microgrids has become widespread. In order to maximize power output of PV system extensive research into control strategies for maximum power point tracking (MPPT) methods has been conducted.
In 2012, Dennis Mortensen had 1,019 meetings, each of which required an average of roughly eight back-and-forth emails to schedule. Now his personal assistant, Amy Ingram, schedules his meetings for him. There's just one thing: Amy isn't a human being – she's a virtual assistant (notice her initials, AI).
There is a set of important emerging digital trends I track as a futurist that are together converging very fast. These digital trends are all potentially disruptive, unless we plan ahead for the impact and change that is coming. More agility, smarter business processes and better productivity are the likely outcomes.
Our rundown of news affecting start-ups and small businesses.
NEW YORK ( TheStreet) –As tech titans and media moguls gather in Idaho's Sun Valley, CNBC's Julia Boorstin sat down with LinkedIn ( LNKD) co-founder Reid Hoffman to discuss the future of artificial intelligence today on "Closing Bell." "I think artificial intelligence is going to be transforming massive swaths of the area of work in the economy.