Welcome to the Momenta Learning News on Artificial Intelligence. This is issue 67, please feel free to share this post.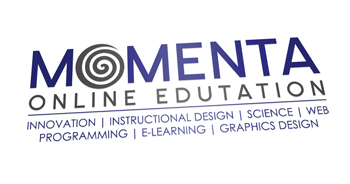 MUMBAI: Accenture has entered into a joint research collaboration with IIT Bombay and IIT Patna focused on the different application aspects of Artificial Intelligence. The research, focused on IT services and social good, will look at augmenting software engineers with powerful Artificial Intelligence insights and recommendation for improved productivity.
Physical beauty is subjective and often difficult to define. But for the robot jury of Beauty.AI, an online competition billed as "the first international beauty contest judged by artificial intelligence," beauty is calculated by a set of complex algorithms that measure parameters like participants' facial symmetry and skin quality.
Artificial intelligence is no longer the stuff of the future. It is becoming an increasingly common part of our everyday lives, from the watches we wear that monitor our heart rate to the robots that vacuum our floors without any direction from us.
While tasks, whether or not they need continuous learning, can be automated, there is one thing that a soulless machine can never do-have living consciousness Over twenty years ago, I worked for company called The Carnegie Group, an offshoot of Carnegie Mellon University's Artificial Intelligence (AI) Laboratories. That company is long gone.
The Turing test, developed by legendary computer scientist Alan Turing and used to test the artificial intelligence of computers, has a major flaw. A new study, published in the Journal of Experimental and Theoretical Artificial Intelligence, points out that the test, which was devised in the 1950s, could be successfully passed if the computer pleaded the Fifth Amendment and remained silent.
The earliest research in the field of artificial intelligence began 60 years ago, originating with a project at a conference at Dartmouth College in the summer of 1956. Since then, AI's earliest pioneers and modern researchers alike have been working to create smarter, more autonomous systems, from AI written screenplays to Google Assistant.
Howdy is developing artificial intelligence to recommend who is a match for your professional needs. You can see who you have met before and where, it is contextualised so you can continue to develop the relationship. We plan for Howdy to become one of your trusted introducers.
London: Combining machine learning method — a type of artificial intelligence — with a special MRI technique may help physicians predict who is more likely to develop Alzheimer's disease, a study says. Machine learning is a type of artificial intelligence that allows computer programmes to learn when exposed to new data without being programmed.
By Kailash Nadh These are exciting times for developments in mainstream artificial intelligence (AI). Self-driving cars are hitting the streets, companies like Microsoft, Apple and Google are integrating evergrowing "intelligence" into their services, and some of them making their cutting-edge AI tools available to the public.
It's no secret that the healthcare system in this country has had a few hiccups in recent years. Whether it be the long lines at emergency rooms or the expensive bills that hit you where it hurts, getting sick is one of the most costly and unpleasant experiences in the US.