Welcome to the Momenta Learning News on Artificial Intelligence. This is issue 62, please feel free to share this post.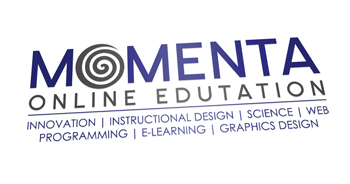 Smart, connected cars might well be poised to make motor transportation more fuel and time efficient – as well as safer – but that doesn't mean the cars of tomorrow won't be exciting. The RS 7 Sportback piloted driving concept is a 560hp five-door coupe with a top speed of 305kph (189.5mph).
OpenAI – which is funded by the billionaire maker of reusable rockets and electric cars – hopes to build a domestic robot as a test of its research into how to build artificial intelligence that won't kill us.
iCarbonX, Anki, CARMAT, Arago, CloudMinds, Zero Zero Robotics, Preferred Networks, Inc., CustomerMatrix, Ozlo, and Scaled Inference are the top 10 Artifical Intelligence startups based on an analysis of CrunchBase data today. Artificial Intelligence (AI) is one of the most diverse startup categories in CrunchBase, with 256 startups distributed across 225 categories […]
Researchers have developed a deep learning algorithm capable of successfully predicting what will happen in a video clip based on one still clip from the footage. The Computer Science and Artificial Intelligence Laboratory at Massachusetts Institute of Technology (MIT) made the breakthrough in predictive vision by training an algorithm using 600 hundred hours of YouTube videos.
Soon you could be chatting with your computer about the morning news. An AI has learned to read and answer questions about a news article with unprecedented accuracy. Creating AI systems that can learn in the background from humanity's existing stores of information is one of the big goals of computer science.
As we have written about extensively here at The Next Platform, there is no shortage of use cases in deep learning and machine learning where HPC hardware and software approaches have bled over to power next generation applications in image, speech, video, and other classification and learning tasks.
ACCORDING to some prominent voices in the tech world, artificial intelligence presents a looming existential threat to humanity: Warnings by luminaries like Elon Musk and Nick Bostrom about "the singularity" – when machines become smarter than humans – have attracted millions of dollars and spawned a multitude of conferences.
Artificial intelligence is a $15 billion dollar industry and growing. With more than 2,600 companies developing intelligent technology, the value of AI is expected to rise to more than $70 billion by 2020.
Brands using chatbots can easily gather information, understand context, and anticipate needs to empower better customer service.
Computer programs can already match judges in decision-making, a conference highlighting the growing use of artificial intelligence in law heard last night. A poll of more than 300 attendees at the Law Society's Robots and Lawyers conference found that 48% of respondents' firms already use some form artificial intelligence (AI) – though only 4% agreed that lawyers will eventually be replaced by robots.