Welcome to the Momenta Learning News on Artificial Intelligence. This is issue 60, please feel free to share this post.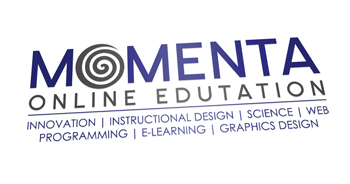 At a recent presentation in San Francisco, CB Insights CEO Anand Sanwal said half-jokingly that if startups want attention from investors, they should put phrases like " artificial intelligence" and "machine learning" in their pitch deck.
Retired United States Air Force Colonel Gene Lee, in a flight simulator, takes part in simulated air combat versus artificial intelligence technology developed by a team comprised of industry, U.S. Air Force and University of Cincinnati representatives.* Artificial intelligence recently won out during simulated aerial combat against U.S. expert tacticians.
Late last week my Twitter and Instagram were blowing up with photos of President Obama, U.S. Secretary of State John Kerry and entrepreneur/"Shark Tank" star Daymond John on the Stanford campus. Those three were among the 1,500 or so people who came to the university for the 2016 Global Entrepreneurship Summit, and there was clearly a lot of excitement.
Artificial intelligence (AI) has been one of the burning topics in digital health, especially in recent years. In fact, digital health companies are already applying various aspects of artificial intelligence to analyze scans, reduce drug discovery times, diagnose ailments and provide assistance to patients and doctors.
Okay, automatic, artificial intelligence cargo inspection isn't actually a thing that's happening right now, but research at University College London has proven that it's a viable solution to a very real problem. A team at the school's Department of Computer Science successfully trained a convolutional neural network to spot automobiles in X-ray images of shipping containers.
Artificial intelligence, or AI, is all around us today-and it's often invisible as we go about our daily lives. Companies are successfully using AI for credit card fraud detection, speech recognition, Web search rankings, automated customer service, legal discovery, photo search, translation, and even farming.
Natural language understanding is a cornerstone of artificial intelligence and perhaps the most important area of technical innovation today.
OSTP wants experts to weigh in on what regulations, technology, data and training is necessary to capitalize on AI technology. (iStockphoto) The White House Office of Science and Technology Policy is looking for public feedback on artificial intelligence, the office announced Monday.
Microsoft CEO Satya Nadella has written an editorial about how humanity can create artificial intelligence that will help people in the future, rather than harm them either directly or indirectly.
Artificial intelligence is creeping into everyday life in the form of intelligent personal assistants (IPA). Question-answering applications aim for human-like responses, but it's tough to live up to that standard.