Welcome to the Momenta Learning News on Artificial Intelligence. This is issue 58, please feel free to share this post.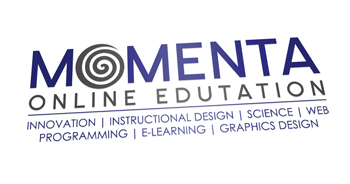 Artificial intelligence is one of the most debated technologies in the world today. Whether it be the obvious advantages of having a computer that can learn or the ramifications of a device that can fight back against its creator, there is no limit to the concerns when it comes to this revolutionary tech upgrade.
TOKYO Toyota Motor Corp is targeting developing in the next five years driver assistance systems that integrate artificial intelligence (AI) to improve vehicle safety, the head of its advanced research division said.
Machine can sift millions of cells to spot just a handful of malignant ones AI algorithm was trained using slides of samples of patients lymph nodes Human pathologists can diagnose breast cancer with 96 per cent accuracy When the machine and human combined, accuracy went to 99.5 per cent Computers could soon be helping to diagnose cancer in patients with the help of artificial intelligence that has been trained to spots the early signs of the disease.
( Microsoft NASDAQ:MSFT) co-founder Bill Gates recently called artificial intelligence "the holy grail that anyone in computer science has been thinking about" during Vox Media's Code Conference. Gates discussed the rapid progress of speech recognition and computer vision technologies over the past five years, and noted that "the dream is finally arriving."
The room was kept at the most appropriate temperatures and humidity, as usual. Yoko sat on a couch in an untidy manner, killing time with a silly game. But she would not talk to me. I'm bored. I could not be bored more . . .
We are using intelligent machines for everything from self-driving cars to online searches. But how about leveraging artificial intelligence, or AI, to save lives? "A momentous change in health care is under way," says Suchi Saria, an associate professor in computational biology at Johns Hopkins, with startups harnessing the recent explosion of electronic health data to help doctors make critical decisions and extend care to patients between appointments.
Goldman Sachs is going big on big data. Don Duet, cohead of the bank's technology division, said the firm was investing deeply in artificial intelligence and machine learning. "You know, we see that the ability to take data and help turn it into information as an asset as a core part of our strategy," he said in a podcast interview with the bank's head of communications.
It was hard to tell whether hope or fear was the predominant sentiment about the future of artificial intelligence, according to a panel discussing the state of the field at the World Economic Forum in Davos, Switzerland, Wednesday. A.I.
As Central Florida's video game community enters the virtual reality era, specialists and artists who can create fantasy worlds will be in higher demand here. Video games often try to transport players to a virtual world, whether it's a land of wooden zombies or a virtual representation of the Amway Center.
Artificial intelligence (AI) is not some Asimovian fantasy, nor an extravagance best left to starch-smocked scientists clinking beakers together in an underground laboratory. AI is an opportunity to create tools that save money, save lives and improve life in ways that can't be measured.