Welcome to the Momenta Learning News on Artificial Intelligence. This is issue 57, please feel free to share this post.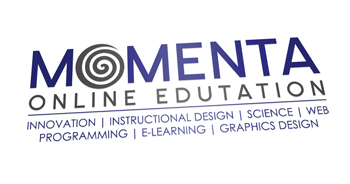 Andy Rubin, who co-founded Android and jump-started Google's robotics efforts, imagines a future where artificial intelligence is so powerful that it powers every connected device. Speaking at Bloomberg's Tech Conference in San Francisco today, Rubin said a combination of quantum computing and AI advancements could yield a conscious intelligence that would underpin every piece of technology.
Researchers have provided a fresh insight into how human learning can foster smarter artificial intelligence (AI). Recent breakthroughs in creating artificial systems that outplay humans in a diverse array of challenging games have their roots in neural networks inspired by information processing in the brain.
A 1969 McKinsey article claimed that computers were so dumb that they were not capable of making any decisions. In fact they said, it was human intelligence that drives the dumb machine. Alas, this claim has become a bit of a "joke" over the years, as the modern computers are gradually replacing skilled practitioners in fields across many industries such as architecture, medicine, geology, and education.
We have been hearing predictions for decades of a takeover of the world by artificial intelligence. In 1957, Herbert A. Simon predicted that within 10 years a digital computer would be the world's chess champion. That didn't happen until 1996.
We all have our own definitions of what it means to be rich. Depending on where you are, what you do, who you are, having a richer life may have different meanings. But, one thing most of us can agree on is that we all want more time.
UCL News provides the latest news and information from London's Global University
The Defense Advanced Research Projects Agency (DARPA) announced on Friday the launch of Data-Driven Discovery of Models (D3M), which aim to help non-experts bridge what it calls the "data-science expertise gap" by allowing artificial assistants to help people with machine learning. DARPA calls it a "virtual data scientist" assistant.
Microsoft has a new magic wand in its pocket, as its latest deal involves the acquisition of Wand Labs. The terms of the deal remain undisclosed, but the acquisition holds great promise for the future of " conversational intelligence." Wand Labs specializes in messaging apps and chatbots, and it will be interesting to see how it will enhance Microsoft's vision.
Like a real life version of the movie Short Circuit, a Russian robot eluded its handlers last week and went cruising around the countryside in search of new horizons to explore. The self learning droid uses artificial intelligence and machine learning to figure out how to navigate its surroundings.
Scientists develop artificial intelligence software Boston: In a latest discovery by the scientists, including one of Indian-origin, have developed artificial software that can turn smartphone in to an eye tracking device.